Rehabilitation Departement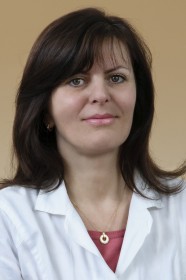 MUDr. Jana Holická, primářka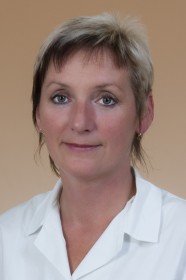 vedoucí rehabilitační pracovnice Vladimíra Hniličková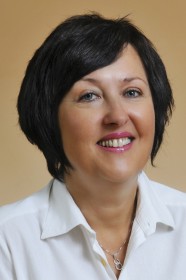 vrchní sestra Mgr. Marie Schusterová
MUDr. Ladislava Chundelová

Contacts
| | phone | email |
| --- | --- | --- |
| sekretariát | 387 87 5501 | rehabilitace@nemcb.cz |
The Department of Rehabilitation Medicine provides comprehensive rehabilitation care within its own ward. We also provide physiotherapy on all inpatient wards. The important part is the outpatient rehabilitation services using the latest methods in kinesiology therapy, physical therapy and hydrotherapy. We also provide therapy for functional disorders of the musculoskeletal system. This treatment focuses on maximum functional restoration designed for individuals, or compensation for loss of physical function.
Our multidisciplinary team consisting of rehabilitation physicians, physiotherapists, occupational therapists, nursing staff, a clinical psychologist and clinical speech therapist is in charge of this comprehensive rehabilitation care. Rehabilitation care is based on physiotherapy originating from the modern concepts of this field when using the principles of clinical neurophysiology and developmental kinesiology. Occupational therapy is an integral part of rehabilitation care. It specializes in testing and training of self-sufficiency in daily activities, training of functional motor skills of the hand and orofacial functions, as well as in consultancy in terms of selection and training of assistive devices. The clinical psychologist deals with diagnosis of cognitive deficits and subsequent cognitive rehabilitation. Their role also consists of providing supportive psychotherapy and coordinating cooperation with the family. The clinical speech therapist is involved in re-education in terms of speech and swallowing.
The priorities of the department include early rehabilitation of brain stroke patients which we provide according to capacity and the indication criteria for cooperating patients. In line with the latest current trend of neurorehabilitation, the department is equipped with devices for robotic and computer-assisted rehabilitation (ERIGO robotic table, Zebris Rehawalk®System, robotic devices for functional therapy of the upper limbs - Amadeo, Spring Armee, Armee Boom). In addition to significant operational progress in the individuals, these robotic devices are also significant for ergodiagnostics, data analysis and other research.
Rehabilitation Ward:
The rehabilitation ward provides early rehabilitation care for patients recovering from surgery, trauma, cerebrovascular accidents, neurological and vertebral diseases.
Outpatient operations:
Along with other outpatient medical rehabilitation, our Department also operates specialist clinics.
Appointment Planning
You can make an appointment by phone or in person at the reception desk in the "R" building, preferably with the recommendation of your general practitioner or specialist. We recommend bringing copies of any supplementary examinations, or X-ray documentation in order to perform your examination.
Training
The Department of Rehabilitation Medicine of Nemocnice České Budějovice, a.s. is an accredited medical department of the 2nd type in terms of education of physicians in the field of Rehabilitation and Physical Medicine and an accredited department for practical training of Applied Physiotherapy.