Department of Urology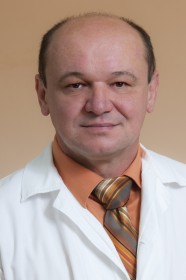 primář MUDr. Miloš Fiala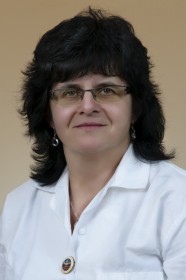 vrchní sestra Mgr. Alena Buřičová
Contacts
| | phone | email |
| --- | --- | --- |
| Urologická ambulance recepce | 387 875 244 | |
| Sekretariát | 387 875 201 | urologie@nemcb.cz |
Our Department of Urology of Nemocnice České Budějovice, a.s. provides comprehensive urological outpatient and inpatient care for the entire region of South Bohemia.
The Department performs a range of surgical interventions in the treatment of renal tumours, tumours of adrenal of urinary tract, bladder, penis, prostate and testis. The surgical techniques are increasingly focused on minimally invasive surgery and laparoscopic procedures. We are equipped with the latest 3D technology and instrumentarium for pediatric patients. As for the treatment of urolithiasis (urinary stones), we perform a wide range of currently recommended procedures giving preference to non-invasive (ESWL) or minimally invasive methods (semi-rigid ureterorenoskopy, flexible ureterorenoscopy, percutaneous nephrolithotripsy). The department provides comprehensive diagnosis and treatment of male and female incontinence, functional disorders of the lower urinary tract and urethral reconstructive surgery. In terms of treatment of our pediatric patients, we prefer the latest procedures for correction of congenital defects involving the genitals and urinary tract. Implementation of the most modern methods entails the need for perfect instrumentation. Besides the already mentioned techniques, we have the use of lasers for operations on urinary tract stones and the prostate.
The outpatient clinic provides a general outpatient department in addition to a number of professional counselling services - for children and cancer patients, for patients with functional disorders of the urinary tract and incontinence, for patients with erectile dysfunction and infertility. Part of the outpatient clinic is the department of urodynamics and an operating room for patients with cystoscopy.
The Department of Urology has the accreditation of MH CR of the 2nd degree enabling trainings of physicians - urologists in this specialized education. We perform more than 4,000 surgeries and treat over 35,000 patients in our outpatient clinic per year.