Department of Surgery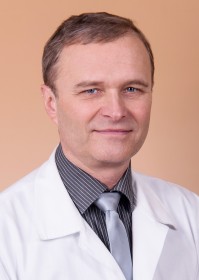 primář MUDr. Petr Pták, Ph.D.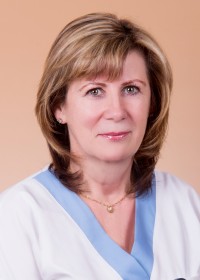 vrchní sestra Mgr. Magdaléna Hálová
MUDr. František Fráně, MUDr. Josef Paťha

The department takes care of patients with surgical diseases, both outpatient and inpatient. In addition to ordinary surgical procedures, its outpatient services include ultrasound examinations and interventions under echographic control. Furthermore, ultrasound examinations are provided for patients suffering from rectal cancer.
The proctological and endoscopic facilities diagnose and treat diseases of the colon and rectum and carry out endoscopic examinations.
The Department of Surgery closely cooperates with internists to ensure vascular access in dialytic patients. The core of the department's operations comprises surgical procedures in the abdominal cavity, conventional as well as modern laparoscopic. As far as diseases of the digestive system are concerned, cooperation with gastroenterologists is required, while the treatment of cancer necessitates cooperation with oncologists.
In the field of breast cancer operations, close teamwork is necessary between a surgeon and a radiologist, oncologist and histopathologist to determine the best therapeutic approach. Multidisciplinary teams like these have been in place in our hospital since 1980. Sentinel lymph node surgery, which can spare a breast cancer patient extensive surgery on underarm lymph nodes and is now, in the first decade of the 21st century, gaining ground nationwide as a standard procedure, has been provided by our department as a standard since 1999. This method requires cooperation with the Department of Nuclear Medicine and our facility is the only one in the region that carries out this procedure "under one roof". Since 2009 we have had a new, state-of-the-art scintillation detector detecting the sentinel lymph node during surgery.
We have a long history in vascular, thoracic and paediatric surgery.
As part of the Trauma Centre, the department is involved in the care of patients with injuries of the abdominal cavity, the chest and blood vessels.
The Department of Surgery is also engaged in education; it helps train physicians for attestations and teaches medical students at the University of South Bohemia and secondary schools of medicine.