Department of Plastic Surgery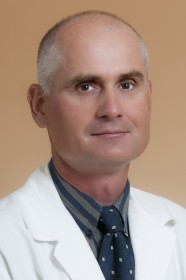 primář MUDr. Vladimír Mařík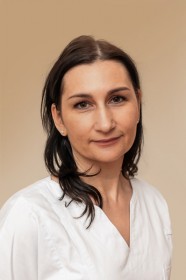 Mgr. Helena Prokešová
MUDr. Pavel Kurial

The Department of Aesthetic Surgery of České Budějovice Hospital is the only aesthetic surgery facility in South Bohemia. We also provide aesthetic surgery interventions for patients from all over South Bohemia.
Birth defects, especially congenital defects of the hands, toes, earlobes, eyelids, congenital skin tumours and vascular malformations, are also dealt with by the department. Another area of responsibility is with the surgical treatment of malign and benign skin tumours, especially basal cell carcinoma, squamous cell carcinoma and melanoma. In cooperation with the departments of traumatology, dentistry, otolaryngology, ophthalmology and orthopaedic surgery, it also deals with extensive defects after the removal of advanced tumours. An integral part of the department's work is the treatment of acute hand injuries, especially resulting in loss, injury to tendons, nerves, follow-up operations on hands after previous traumas, reconstruction of fingers, surgical treatment of diseases of the hand. The department provides replantation services for the regions of South and West Bohemia. We treat second and third degree burns with up to 15% coverage. Large tissue defects are also treated by means of microsurgical transfer. Breast reconstruction is carried out in patients who have undergone breast removal due to a tumour. The department performs surgical treatment of pressure ulcers, chronic osteomyelitis and skin defects.
Another area of interest in which the department provides a broad range of aesthetic surgeries includes operations on earlobes, eyelids, nose, lips, forehead, face and neck, breast reduction, firming and enlargement surgery, liposuction, abdominal surgeries, operations on internal thighs and arms and scar corrections.
Each year the department performs 1,300 to 1,500 operations. The Department of Aesthetic Surgery in České Budějovice Hospital often uses the principle of one-day surgery for indicated operations.