Department of Paediatrics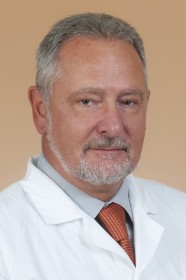 primář MUDr. Vladislav Smrčka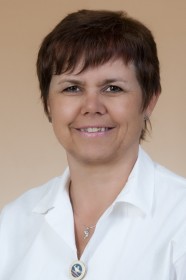 vrchní sestra Mgr. Zuzana Šimková
MUDr. Jiří Klíma

Contacts
| | phone | email |
| --- | --- | --- |
| ambulance | 387 876 311 | |
The Department of Paediatrics provides all medical care for children aged from 1 month up to and including 18 years in a new building opened in May 2010. Its 91 beds are used for the treatment of all disorders in children, with exception to infectious diseases. The department is divided into individual units - for smaller children aged up to 6 years, post-operative and post-traumatic, for bigger children aged over 6 years, intensive and resuscitation care and haemato-oncology. The number of admissions per year is about 5,000 patients plus their guardians. Outpatient care (about 16,000 treatments a year) is provided by the department for all paediatric diseases in eleven specialized rooms and is carried out in cooperation with other hospital sites.
In addition to standard medical care for children, the department also includes several specialized sections which provide special services for the entire region of South Bohemia. The intensive and resuscitation care unit has 8 beds and treats patients with a serious medical condition or with disorders of vital functions. The haemato-oncology unit takes care of children with cancers and blood disorders. The department also includes the Diabetes Centre that cares for diabetic children, including the introduction of insulin pumps. We are also hosts to the South Bohemian Centre for Growth Hormone Treatment and the Centre for Biological Treatment of Non-specific Intestinal Inflammations. The department is part of the Paediatric Trauma Centre and provides inpatient care for all paediatric patients with injuries. Another of its sites specializes in paediatric gastrofibroscopy and colonoscopy which is equipped with the latest endoscopic technology. We are one of the few sites in the country to provide endoscopic treatment of the respiratory tract in children of all ages as standard. The team of physicians in the department includes a paediatric neurologist with an EEG laboratory and a paediatric psychologist. The ultrasonic testing site carries out all examinations of children, including heart tests. The department, in cooperation with operative specializations (urology, surgery, neurosurgery, ophthalmology, orthopaedics, otolaryngology, oral surgery, aesthetic surgery), also provides inpatient care for children after operations.
Extensive activities are also provided by the department in the education of university students (Faculty of Medicine, Faculty of Health and Social Care) and secondary school students (Secondary School of Medicine, "Bílá Vločka" school) and even postgraduate doctors.
The department also offers beds for the children's guardians, not only for mothers. An accommodation facility for the guardians of older children also forms part of the department. Visits are not limited too much and the department operates a primary school, a public nursery with a games room where children are looked after by experienced educators, a TV set, games and plenty of books.