Department of Otorhinolaryngology and Head and Neck Surgery (ENT)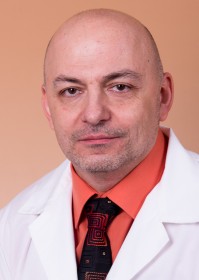 primář MUDr. Lubor Mrzena, Ph. D.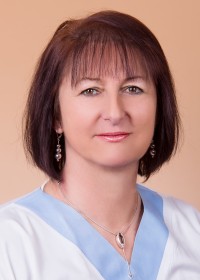 vrchní sestra Mgr. Jitka Kubátová
MUDr. Václav Sýkora

The Department of Otolaryngology and Head and Neck Surgery (ORL) provides for the examination and treatment of diseases of the hearing and balance systems and diseases of the respiratory and swallowing tracts.
The inpatient department provides a comprehensive range of surgeries in its modernly equipped operating theatres for adults and children alike.
The outpatient department provides services in general and specialized clinics:
Audiology (hearing examination - including possible outpatient infusion therapy), otoneurology (intraaural hearing and balance disorders), otology (disease of the middle ear and outer ear, post-operative care), phoniatry (disorders of speech, voice, hearing - hearing aids), speech therapy (re-education of defects and disorders of speech and hearing), rhonchopathy (snoring treatment, OSAS), paediatric ORL, oncology clinic, rhinology clinic (focusing on diseases of the nose, sinuses and skull base), fiberoptic endoscopic surgery  (examination after treatment of laryngeal tumours).
The Department works closely with other disciplines in treatment of diseases of the head and neck. In cooperation with the Department of Oncology, we provide comprehensive care for patients with malignant tumours in the head and neck. Our ENT team is available every Thursday from 9a.m. to 1p.m. at the Department of Oncology.
Each year we hospitalize 1,200 patients, perform 1,400 surgeries, and provide medical treatment to 19,000 patients.