Department of Infectious Diseases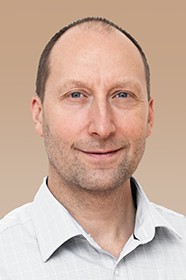 primář MUDr. Aleš Chrdle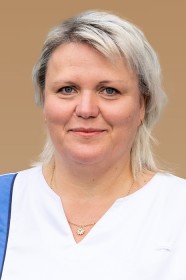 vrchní sestra Bc. Jana Lískovcová
MUDr. Ivana Slámová

The Department of Infectious Diseases treats patients of all age groups suffering from infectious diseases. Paediatric care is provided by specialized staff in the department's paediatric ward. Parents can stay over where the care involves very small children. Adult care is provided in two sections. Patients are placed in rooms so as to avoid mutual transmission of the disease.

The department runs a special regime to prevent the transmission of pathogens. Two rooms of the department are reserved for highly transmissible infections; they are equipped with a special air-conditioning system with air filtering and a special regime of care.
The intensive care unit serves patients with serious infectious manifestations that threaten the patient's vital functions.
In addition, the department hospitalizes people who have brought exotic diseases from other parts of the world. The department also offers examinations prior to travelling to tropical and subtropical regions, vaccinations and malaria prophylaxis in its specialized consultation facility. As a follow-up, patients are monitored by specialized services dealing with general health after infections of the nervous system, jaundice and other diseases.
The department also hosts an AIDS Centre, one of seven sites of this type in the Czech Republic, which provides care to HIV-infected people and AIDS patients from all over South Bohemia.
The department provides inpatient care for patients with septic (inflammatory) complications of orthopaedic diseases and total joint replacement as well as for patients with septic complications in neurosurgery. These patients are treated in the intensive care unit or in the standard section of the department and are provided a full-range internal care (nutrition, antibiotic therapy, infusion therapy, post-operative treatment, other concomitant internal diseases, rehabilitation); an orthopaedist or neurosurgeon operates on them and performs other procedures and dressings as required.
Medical research and scientific activities of the Department of Infectious Diseases
The Senior Consultant of the Department is a member of the International Scientific Working Group on Tick-Borne Encephalitis. Publication of the Department´s results appears in the form of articles in international and Czech magazines, posters and performances at congresses held both abroad and in the Czech Republic. Our specialists participate in preparing the contents of the published textbooks.

Two doctors of this Department are lecturers at the University of South Bohemia, Faculty of Health and Social Studies.