Department of Orthopaedics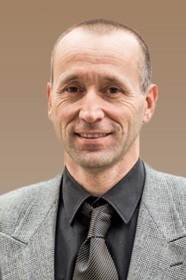 primář MUDr. David Musil, Ph.D.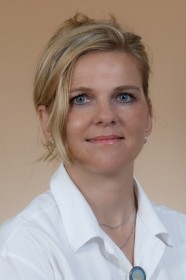 vrchní sestra Mgr. Marcela Stýblová
MUDr. Pavel Sadovský

ARTHROSCOPY
Arthroscopy deals with joint surgery using endoscopic techniques. Operations are carried out using optics and instruments introduced into the joint through keyhole surgical incisions. This method reduces the invasiveness of surgery, leaves little subsequent post-operative pain, shortens the hospital stay and the recovery period.
List of performed arthroscopic procedures:
Knee joint AS:
-        treatment of meniscus lesions, meniscus repair
-        reconstruction of knee ligaments (anterior and posterior ligaments) in case of joint instability
-        reconstructive surgery after grafting and graft failure
-        treatment of cartilage damage (mosaicplasty, chondrograft from cultured chondrocytes), treatment of dissecting osteochondrosis
-        treatment of intra-articular fractures (abruption of intercondylar eminence, arthroscopically controlled osteosynthesis of tibial plateau fractures)
-        operations of the supporting apparatus for patella after knee-cap injuries and instabilities
Shoulder joint AS:
-        treatment of impingement syndrome
-        stabilization of shoulder joint dislocation,
-        operations of SLAP lesions and biceps tenodesis
-        rotator cuff tears
Ankle joint AS:
-        treatment of front edge impingement
-        treatment of chondral lesions
-        Elbow joint AS:
-        mus intraarticularis
-        synovectomy
-        Hip joint AS:
-        extraction of mus intraarticularis
-        resection of inverted labrum
-        resection of osteophytes
 MAJOR JOINT REPLACEMENTS
MAJOR JOINT REPLACEMENT REVISIONS /Revision operations/
MINIMALLY INVASIVE REPLACEMENT SURGERIES /MIS/
Our orthopaedic unit in České Budějovice Hospital carries out major joint replacements /alloplasty/. We perform primary replacements and revisions of hip, knee, shoulder, ankle and elbow joints.
The most common indications for these operations are arthrosis of the affected joint /primary or secondary - post-traumatic conditions, post-dysplastic conditions, post-inflammatory conditions, such as rheumatoid arthritis, etc./.
Surgical treatment is indicated if all other conservative therapies have been exhausted.
Our department handles all complications, including infections.
For hip joints we perform implants with cemented, hybrid and cementless total replacements.
For knee joints we perform implants with cemented and hybrid total replacements, including haemiarthroplasty /replacement of only the damaged medial or lateral part of the knee/ and patella replacements.
Due to the increasing number of primary implants, the number of re-operations is also growing and these are more difficult for the patient as well as the surgeon. The significantly higher price of revision implants is also a major factor. That is why careful personal selection of a suitable implant by the surgeon for the primary surgery is crucial.
Joint replacement is contraindicated for any infection in the organism, if the patient does not cooperate /psychiatric disorders, neurological complications/, in obese patients and in case of serious internal diseases.
NEW TYPE OF MINIMALLY INVASIVE TOTAL HIP REPLACEMENT.
The Department of Orthopaedics is the first facility in the Czech Republic and in the countries of the former Soviet Bloc to utilise a new method for total hip replacement. The method uses original anatomical access to the hip joint that saves soft tissues as much as possible.
Advantages of the method:
-        short surgical incision
-        saves soft tissues (muscles)
-        less post-operative pain
-        operations under visual control without the need to use a pre-operative X-ray inspection
-        implantation of cemented implants with no restrictions in terms of age
-        less blood loss
-        earlier mobilization /prevention of post-operative complications/
-        reduced risk of infection
-        use of top-quality hip replacements
Disadvantages:
-        cannot be used in case of
-        developmental defects of the hip joint
-        defects in the acetabulum
-        in significantly obese patients
PAEDIATRIC ORTHOPAEDICS
Paediatric orthopaedics deals with the prevention, conservative and surgical treatment of orthopaedic diseases of the musculoskeletal system in children. The Department of Orthopaedics in České Budějovice Hospital has offered services in this field for 50 years.
Specialization
As part of paediatric orthopaedics we specifically provide the diagnosis and treatment of skeletal disorders in children with cerebral palsy and other neurological diseases. We cooperate with a child neurologist and the private health care facility ARPIDA, which provides top-quality rehabilitation therapy before and after operations.
The range of activities as part of diagnosis, conservative and surgical treatment:
-        congenital defects of the hip
-        congenital defects of other joints
-        congenital and acquired defects of the skeleton (pes equinovarus congenitus, pes planus - flat feet, pes planovalgus)
-        disorders involving missing, redundant or axially deviating toes
-        congenital defects of the hands (fused fingers - syndactyly, supernumerary fingers, congenital deviations in the axis of the fingers)
-        consequences of skeletal and joint injuries
-        Malignant tumours
-        diagnosis and treatment of inflammation
SEPTIC ORTHOPAEDICS
The Department of Orthopaedics diagnoses and treats infectious diseases of the musculoskeletal system, with exception to spinal diseases. Hospital treatment is carried out in close cooperation with the Department of Infectious Diseases, where our patients are hospitalized and monitored and their condition is consulted. The Department of Infectious Diseases has special operational procedures and all patients are always informed of them prior to their planned admission. The Department of Orthopaedics has a septic operating theatre with special operational procedures at its disposal. Some procedures are carried out in cooperation with an aesthetic surgeon.
Diagnostic range of disorders:
-        Infections after total joint replacement = periprosthetic infections
-        Periprosthetic infections of total joint replacements are among the most feared complications and which no site in the world can avoid. In our portfolio of total hip and knee replacements, the occurrence of such complications is at the same level as of other leading European sites in terms of diagnoses and the number of prior operations.
-        Bone marrow infections = osteomyelitis
Joint infections = arthritis
Both diseases or complications may be manifested as acute or chronic inflammation that requires early diagnosis, immediate and top-quality surgery and long-term antibiotic treatment.
Clinical management of osteomyelitis:
-        management of the infection site and introduction of drainage, and where necessary, lavage.
-        on occasion  it is necessary to provide stability with external fixation.
-        chronic form of osteomyelitis = removal of necrotic particles, the so-called sequesters, bone restoration and application of a loose skin-muscle flap onto the infection site. In both cases, this is followed by long-term antibiotic treatment.
Clinical management of arthritis:
-        acute stage = diagnostic puncture of the joint is always followed by joint drainage for 5 - 7 days.
-        chronic form = removal of the joint lining and, in advanced conditions, joint reinforcement (arthrodesis); long-term use of antibiotics is necessary in both cases.
FOOT ORTHOPAEDICS
This section mostly deals with the surgical treatment of orthopaedic diseases and deformities in the foot and ankle.
Surgeries of the forefoot, these are the most frequent operations - static defects of the forefoot, closely related to inappropriate footwear.
-        bunions (hallux valgus)
-        toe deformities
-        metatarsal pain (metatarsalgia) - 821 operations since 1997; surgeries with short-term hospitalization with general or conduction anaesthesia
Operations of the back foot (tarsal bones); these are challenging operations, indicated individually
-        severe flat feet
-        arthrosis
-        post-traumatic deformities
Ankle joint operations. Many of them performed endoscopically.
-        Ankle joint replacements.
-        cartilage injuries
-        arthrosis, arthrodesis
-        post-traumatic deformities
-        arthroscopic joint surgeries
Surgical treatment of heel pain (arthroscopic and conventional methods)
Surgical treatment of Achilles tendon damage
HAND ORTHOPAEDICS
Range of diagnostic and surgical procedures in the hand region:
-        diagnosis and treatment of traumatic and post-traumatic conditions
-        diagnosis and treatment of degenerative diseases
-        procedures in case of rheumatological deformities
-        diagnostic and therapeutic arthroscopy
-        total joint replacements on upper limbs (fingers, wrist, elbow)