Department of Obstetrics and Gynecology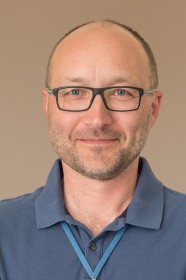 primář MUDr. Miloš Velemínský, Ph.D.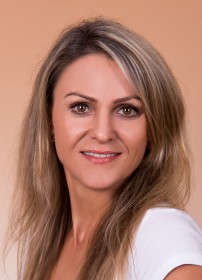 vrchní sestra Bc. Lucie Petroušová
MUDr. Miloš Velemínský, Ph.D.

Contacts
| | phone | email |
| --- | --- | --- |
| sekretariát | 387 874 401 | |
| ambulance porodního sálu | 387 874 526 | |
| gynekologická ambulance | 387 874 474 | zenske@nemcb.cz |
| | | |
The department examines, treats and, if required, hospitalizes women aged over 15. Younger patients are examined by consultation in a specialized outpatient clinic and further treatment is provided either directly by our department or by specialized partner sites. The outpatient section of the department provides non-stop outpatient gynaecological services as well as specialized outpatient services - regional indication services, paediatric gynaecology, urogynaecology, oncogynaecology, treatment of sterility and endocrinology, company gynaecology, obstetrics clinic and counselling for high-risk and pathological pregnancies. The outpatient section also includes a specialized ultrasound examination facility. Outpatient services are complemented with an inpatient section that provides conservative therapies as well as surgical services and an intensive care unit (post-operative and post-delivery). In addition to ordinary gynaecological operations, including a wide range of endoscopic techniques, the department also specializes in and is the regional centre for, major oncogynaecological procedures. Our department is an accredited oncogynaecological centre. The department has also been awarded a certificate for the latest methods of treatment of urinary incontinence. The entire range of activities carried out by the department also includes minor gynaecological operations - hysteroscopy, conization, curettage, abortion and others.
Obstetrics is part of the PERINATAL CENTRE, another accredited centre of our hospital Nemocnice České Budějovice a.s. This status was published in the Bulletin of the Ministry of Health of the Czech Republic, Part 2, from 29th April 2014. The centre specialises in the most serious cases of pregnancy pathologies and care at birth, starting from the 24th week of pregnancy, from the South Bohemian Region and the District of Pelhřimov. The centre is able to temporarily help out other perinatal centres throughout the Czech Republic if needed.
In addition to this super-specialized care, the department provides all obstetric services and a full range of obstetric surgeries. Rooming-in services are provided as standard in rooms of no more than two beds; we also have extra single rooms prepared for mothers who want to enjoy additional comfort after childbirth. Another crucial activity involves prenatal diagnosis, both non-invasive (specialist ultrasound consultation focused on the diagnostics of potential developmental defects in the foetus) and invasive (amniocentesis). The department also provides for thecollection of umbilical cord blood during childbirth. As is the case for the whole hospital, Obstetrics and Gynaecology closely cooperates with the Faculty of Health and Social Care of the University of South Bohemia in České Budějovice and with other secondary and higher schools of medicine. Our clients may therefore encounter some of these students during their stay in our hospital. Most of them are future midwives.