Department of Nuclear Medicine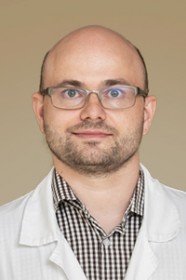 primář MUDr. Vojtěch Kratochvíl, MHA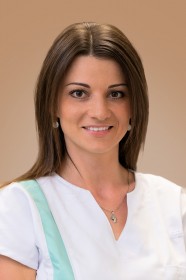 vedoucí radiologický asistent Mgr. Kristína Daňová
MUDr. Vojtěch Kratochvíl

Contacts
phone
email
Kancelář
38 787 5603
fax 38 787 5604
nuklmed@nemcb.cz
Recepce (scintigrafie, ONM ambulance)
38 787 5601
Recepce (PET centrum)
38 787 5602
The outpatient section of the Department of Nuclear Medicine carries out diagnostic examinations with the use of radioisotopes and provides active outpatient monitoring of persons treated with radioisotopes. For the purposes of radioisotope examinations, the department is equipped with 2 SPECT scintillation cameras, one of which is of the hybrid SPECT/CT type. These cameras display the distribution of the administered radioisotope in the body, providing information on the functional condition of the examined organs. The department also possesses scintillation probes for measuring blood samples and a probe for measuring organs.
We collaborate with the Department of Surgery to display sentinel lymph nodes in case of breast and skin cancer operations and with the Department of Cardiology on radioisotope examinations of the heart.
Radiopharmaceuticals are prepared in a shielded laminar box, while a separate laminar box is used for the radio-labelling of blood cells.
The inpatient section of the Department of Nuclear Medicine provides highly specialised radioisotope treatment of diseases of the thyroid gland, joints and bones. We are one of only eight sites in the Czech Republic which carry out radioactive iodine treatment of the thyroid gland.
The Department of Nuclear Medicine provides practical training for Radiology Assistant students of the Faculty of Health and Social Care of the University of South Bohemia.