Department of Dermatology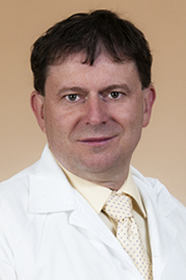 primář MUDr. Jiří Horažďovský, Ph.D.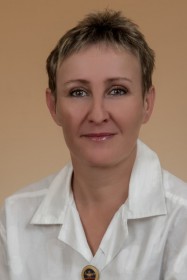 vrchní sestra Pavla Dvořáková
MUDr. Jitka Fuitová

The Department of Dermatology treats outpatients as well as inpatients with skin and sexually transmitted diseases. The department has 20 beds in 7 rooms, most of them with their own sanitary installations. The outpatient section is structured into two general and other specialized outpatient clinics. Specialized care is provided to patients with sexually transmitted diseases. This outpatient section is a regional centre. Another outpatient clinic which acts as a regional centre is the outpatient centre for occupational skin diseases. This centre diagnoses such diseases, reveals the sources of allergic contact eczema and where relevant other allergic skin diseases.
The Department of Dermatology pays great attention to ultraviolet radiation therapy. A specialized phototherapy site is equipped with machines for whole-body UVA, UVB phototherapy and photochemotherapy, including the latest source for narrow-band UVB therapy 311 nm. Devices for localized therapy of the palms, soles and hair are also used. A specialized outpatient dermatology clinic also diagnoses and actively monitors patients with pigment spots and skin tumours. With regards to melanomas the site closely cooperates with the hospital's Department of Oncology which covers the entire region.. The department also includes a specialized outpatient clinic for healing wounds which predominantly deals with the treatment of patients with varicose ulcers. Great interest is paid to new methods for covering and healing wounds.
Another specialized outpatient clinic focuses on paediatric dermatology. Its physicians deal with skin diseases among the youngest patients in collaboration with the Paediatric Clinic and the hospital's Department of Neonatology.
The outpatient section of the Department of Dermatology helps our clients with dermato-cosmetic problems. A lot of attention is paid to the problems of skin ageing, wrinkle correction, benign skin pigmentation, growths and vascular disorders. Providing care for problematic skin is an integral part of the department's work. The outpatient clinic also treats venous and lymphatic diseases of the limbs, including sclerotherapy and ventricular lymphatic drainage. Some of these premium services are paid.