Department of Cardiac Surgery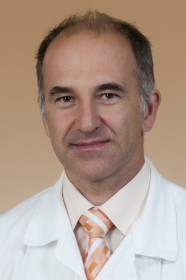 primář doc. MUDr. Aleš Mokráček, CSc.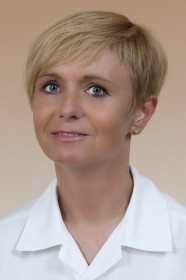 vrchní sestra Mgr. Anna Kultová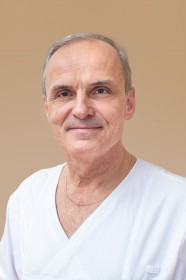 primář MUDr. Jiří Krbec
MUDr. Milan Forst - chirurgie
MUDr. M. Šulda-anesteziologie
Contacts
phone
email
387874201
kardiochirurgie@nemcb.cz
POOPERAČNÍ POKOJ - RES
387874220
387874221
JIP a standardní oddělení
387874241
sekretářky
387874201
387874203
FAX oddělení
387874202
primář
387874200
Vrchni sestra
387874205
The Department of Cardiac Surgery, alongside those of Cardiology, Vascular Surgery, Angiology and Interventional Radiology, constitutes one of the eleven Comprehensive Cardiovascular Centres in the Czech Republic. We have a regional reach and provide diagnostic, therapeutic and preventive care to patients with cardiovascular diseases.
The department provides care across the full range of heart surgery, with exception to transplants. It performs all operations for ischemic heart disease (procedures with and without extracorporeal circulation, complete arterial revascularization, correction of mechanical complications of myocardial infarction, etc.) as well as for valvular diseases (restorative valvular surgery, valve replacements using both mechanical and standard biological prostheses and human grafts). Operations are also carried out on the thoracic aorta and major blood vessels, as well as those operations due to cardiac arrhythmias. Besides conventional approaches, it offers minimally invasive surgeries, including video-assisted surgery. In cooperation with the Department of Cardiology, the department provides catheterization procedures on heart valves (replacements, cosmetic procedures) and hybrid procedures on the vascular system, including the implantation of reinforcements (stent grafts) into the thoracic aorta.
The post-operative section of the Department of Cardiac Surgery provides comprehensive care for both patients after surgery and non-operated patients from all over South Bohemia. The department is part of the Comprehensive Cardiovascular Centre of České Budějovice Hospital, which holds the highest possible status in the Czech Republic for such care. It possesses cardiosurgical accreditation from the Ministry of Health of the Czech Republic.
In addition to standard devices for cardiac surgery, it uses the latest equipment to treat cardiac arrhythmias, monitoring technology and videoscope equipment. State-of-the-art equipment supporting cardiac activity (ECMO, VAD) is also at our disposal.
The department's staff is actively involved in teaching medical students at the Faculty of Medicine of Charles University in Plzeň and Faculty of Medicine II of Charles University in Prague as well as students of the Faculty of Health and Social Care of the University of South Bohemia.
Within the framework of grants and institutional projects the department carries out several scientific investigations. The results of its work are presented at Czech as well as international congresses.
The department's physicians are members of many Czech and foreign professional associations.