Departement of Anaesthesiology and Resuscitation (ARO)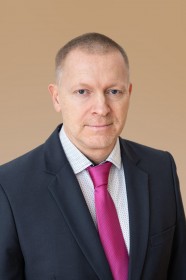 primář MUDr. Richard Tesařík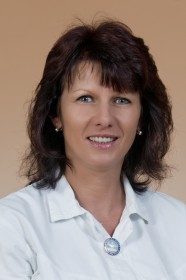 vrchní sestra Bc. Jana Štěpánová MSc
MUDr. Zdeněk Štěpánek
MUDr. Jan Hůlka
Contacts
| | phone | email |
| --- | --- | --- |
| | 387 874 000 | tesarik@nemcb.cz |
| | 387 874 001 | aro@nemcb.cz |
| | 387 874 002 | aro@nemcb.cz |
The Anaesthesiology and Resuscitation Department is one of the largest wards in the hospital. The resuscitation units provide health care for patients in critical condition with multiple injuries to the brain, chest, abdomen and the limbs, as well as patients with vital organ failure after CPR, extensive surgery, poisoning and with the need for chronic care of the respiratory system. 
Furthermore, we significantly participate in interdisciplinary cooperation within the Comprehensive Cerebrovascular Centre (KCC).
The Anaesthesiology units are responsible for administering various types of anaesthesia in all the operating theatres of the hospital, including the cardiac centre. They also provide for outpatient, diagnostic and other types of anaesthesia.
The outpatient pain clinic provides care to patients with chronic pain related to various causes, including cancer. All available and modern procedures are used for this purpose.
The outpatient anaesthesiology clinic prepares patients prior to any planned surgery.
In general, the anaesthesiology clinics prepare both adult patients and child patients for operations at the departments of the trauma centre, neurosurgery and general surgery. 
In addition, ARIM specialists / ARO staff focus on their cooperation with Intensive Care Unit physicians throughout the hospital. Consultations provided by ARO physicians are also of major importance both for the preparation of patients for expected challenging surgeries and for the coordination of intensive care.
ARO closely cooperates with the Emergency Medical Service of South Bohemia. The development of ARO aims to improve the quality and efficiency of the provided care, especially by introducing new equipment and offering a larger portfolio of services, such as analgesia in labour.
The Department of Anaesthesiology and Resuscitation is introducing new knowledge into health care provided in its inpatient as well as outpatient sections. We are expanding our activities in the treatment of chronic and intractable pain. Conceptually, the department aims to improve coordination and cooperation for the better provision of intensive care in specialized fields and in the care of the chronically and critically ill. Our experts are also engaged in educational activities, training new doctors as well as other health care staff.
Every year, about 550 patients are hospitalized in the resuscitation units, over 20,000 patients are provided with anaesthesia and over 3,500 are given outpatient care.