Neonatal Unit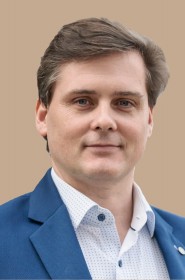 primář MUDr. Jiří Dušek, MHA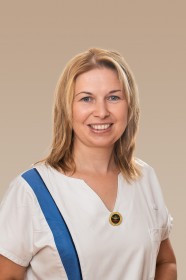 vrchní sestra Mgr. Helena Ambrožová
MUDr. Vlasta Axmanová

Contacts
| | phone | email |
| --- | --- | --- |
| Kancelář | 387 875 701 | neonatologie@nemcb.cz |
| Recepce | 387 875 704 | |
The Neonatal Unit provides highly specialized care for newborn babies for the whole region of South Bohemia and part of the Vysočina Region. The Unit serves as the neonatal part of the perinatology intensive care centre pursuant to the valid concept of neonatology. This care includes the following areas: neonatal intensive care, intermediate care including common stay care of newborn babies with their mothers, and standard neonatal care for newborn babies born in our maternity hospital.
As a highly accredited centre, we also specialize, in addition to the listed tasks, in the field of scientific research and teaching. Our Unit is involved in the non-graduate and postgraduate education of the medical and nursing professions.
We admit newborn babies from the catchment area of the Centre, or newborn babies born in our maternity hospital. Our Neonatal Unit also admits patients older than 28 days, whose health problems are related to perinatology and neonatal problems, and some infants who require surgery care, especially in connection with congenital developmental defects. In cooperation and in agreement with the Children's Department of our hospital we also accept small infants whose condition requires intensive or emergency care.
The operations of our Neonatal Unit are closely coordinated with the Department of Obstetrics and Gynaecology, forming thus a functional unit under the name of the Perinatal intensive care centre. We also closely cooperate with the Children´s Department as well as with all the other disciplines that participate in neonatal care.
The Neonatal Unit Department moved into a new, generously designed building in Pavilion K situated in the vicinity of the Children's Department on 12th October 2015. Our services also include methodological guidance on newborn care within the region. The Head of the Neonatal Department holds the office of regional consultant for the Ministry of Health for care of newborn infants in the South Bohemian Region. Our cooperation with the departments which specialize in prenatal diagnostics of serious congenital developmental defects is more than significant. In conclusion, it is necessary to mention our involvement in teaching activities, especially in the undergraduate education of medical professionals within the Faculty of Health and Social Sciences at the University of South Bohemia and participation in scientific and research activities related to neonatology.