Medical Centre for Patients with Tuberculosis and Respiratory Diseases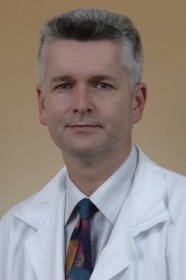 primář MUDr. Petr Vaník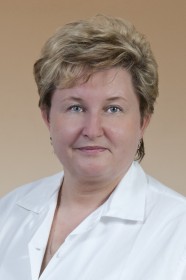 vrchní sestra Bc. Danka Lahodová
MUDr. Hana Šuldová

Contacts
| | phone | email |
| --- | --- | --- |
| sekretariát Eva Haklová | 387 876 101 | plicni@nemcb.cz |
| vrchní sestra Bc. Danka Lahodová | 387 876 105 | lahodova.danka@nemcb.cz |
General Information:
The Medical Centre for patients with tuberculosis and respiratory diseases consists of two wards; the standard unit and isolation unit for TB outpatients. The total capacity of the medical centre is 50 beds.
The standard section with inpatient care offers 35 beds. The department is equipped with 1-3 bedded rooms. We provide specialized inpatient care for patients with tuberculosis and respiratory diseases. Our medical centre focuses on preventive, diagnostic, therapeutic and rehabilitation care in the whole spectrum of respiratory diseases. We also offer our patients special medical examinations and functional tests which are crucial in terms of indicating instruments for long-term home oxygen therapy. The medical and rehabilitation care plays a key role. This is primarily a respiratory (pulmonary) rehabilitation, the aim of which is to achieve maximum functional independence and self-sufficiency, improve fitness and provide education about the subsequent home respiratory rehabilitation through breathing aids helping the patient´s rehabilitation. The department offers a full spectrum of breathing rehabilitation aids and several exercise bikes that are made available to our patients freely or with the assistance of a physiotherapist. As part of the prevention program, outpatients are repeatedly educated during each session on the proper application techniques of inhalation preparations.

The Isolation Unit is intended for treating patients with infectious forms of TB. This part of the medical centre offers 15 beds and is subject to a special programme that prevents the spread of diseases. The rooms are equipped with negative pressure ventilation, sanitary facilities, and a TV, videophone and camera system for monitoring patients. Visitors entering this section are equipped with protective equipment, and their visits are subject to registration. Entry is prohibited to persons under 18 years of age and pregnant women.
For medical staff:
The medical centre is a specialized inpatient facility in the field of tuberculosis and respiratory diseases.  Admission of patients is subject to consultation with the physician of the medical centre by phone +420 38 787 8311.