Hospital and Public Pharmacy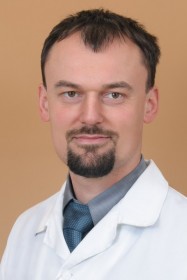 Vedoucí lékárník PharmDr. Ondřej Pavlíček, Ph.D.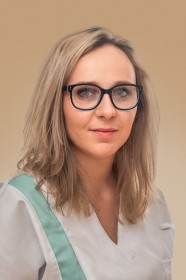 vrchní laborantka Dis. Alžběta Hotařová
Mgr. Gabriela Rubášová
RNDr. Jaromíra Procházková
Contacts
| | phone | email |
| --- | --- | --- |
| Lékárna pro veřejnost – výdejní místo Terminál | 387 873 126 | verlek@nemcb.cz |
| Lékárna pro veřejnost – výdej ulice L.B.Schneidera | 387 873 106 | verlek@nemcb.cz |
| Lékárna – ústavní část | 387 873 101 | lekarna@nemcb.cz |
Institutional Pharmacy
(Only for dispensing drugs to the departments of Nemocnice České Budějovice, a.s., not for the public!!!)
Working hours:
Drug dispensation for the public: Mon - Fri: 7a.m. to 6p.m. Phone: 387 873 126. Continuous emergency services outside normal working hours (phone: 387 873 103) 
Individually prepared medicines are available only on weekdays, i.e. Monday - Friday (from 7a.m. to 2p.m.). 
Institutional Pharmacy: Mon - Fri: from 6.30a.m. to 3.30p.m. (Phone: 387 873 101)
--------------------------------------------------------------------------------------------------
The pharmacy focuses on the provision of medications, medicinal products and laboratory diagnostics for both the hospital and for the public in the catchment area.
The pharmacy is divided into two sections related to the nature of its activities..
The pharmacy provides a full-range of specialized pharmaceutical care to the individual departments and outpatient clinics of the hospital. We are responsible for the purchase of medicines from manufacturers and distributors and prepare and dispense medicines at the hospital's request. Patients are issued medicines based on individual prescriptions. The laboratory prepares testing products for examinations and laboratory diagnostics. We participate in the clinical trials of new drugs. We also prepare sterile medicinal products, products containing cytostatic drugs, nutritional bags and medicinal products prepared collectively in batches based on the principles of applicable regulations. The pharmacy is equipped with an isolator for the manual preparation of cytostatic drugs and a machine for the automated and safe preparation of these medicines.
 The public pharmacy issues medicines on prescriptions and medical aids subject to vouchers. OTC drugs are offered for sale, along with medical aids and dietary supplements. Medicines for other users are released by request. We also place orders for medicines for specific treatment programmes as well as medicines specifically imported for the patient and individual allergens. The pharmacy provides out-of-hours emergency pharmacy services. The pharmacy offers its customers an advantageous discount card.
 Local pharmacists cooperate on the set-up of positive medicinal sheets and participate in the pharmacoeconomics and medicines policy of the hospital.
The pharmacy actively engages itself in the postgraduate training of students of pharmaceutical faculties, postgraduate training of health care professionals, in particular pharmacists and pharmaceutical assistants. The pharmacy is accredited as a hospital pharmacy.