Gastroenterology Department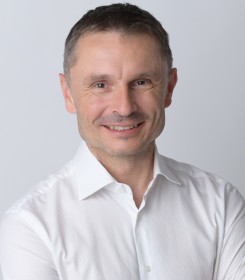 primář doc. MUDr. Martin Bortlík, Ph.D.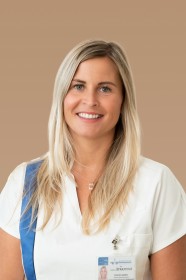 vrchní sestra Mgr. Kateřina Štrajtová
MUDr. Josef Doleček

Contacts
| | phone | email |
| --- | --- | --- |
| | 387 876 701 | gastro@nemcb.cz |
The Department of Gastroenterology is an internal department focusing on diseases of the digestive tract, liver and clinical immunology. The department is divided into inpatient and outpatient sections, which allows for the provision of standard as well as specialized services to patients 24 hours a day. The inpatient ward has 32 beds, eight of which are located in the intensive care unit; 18 beds are equipped with a modern monitoring system.
The outpatient section consists of a series of endoscopic rooms, a functional laboratory site, specialist offices, a stand-by physician and nurse and a specialized radiology facility.
The Department of Gastroenterology provides standard internal and endoscopic care for České Budějovice and outlying areas and highly specialized endoscopic, functional and immunological procedures for people from across the entire region of South Bohemia.
Digestive endoscopy forms, together with abdominal ultrasound examinations (sonography), the backbone of outpatient services. The department performs diagnostic and therapeutic examinations of the upper (oesophagoscopy, gastroscopy, duodenoscopy) and lower (rectoscopy, colonoscopy) digestive tract, biliary and pancreatic system (ERCP), endoscopic ultrasound examinations of the upper abdomen (endosonography). We provide a 24 hr service for urgent endoscopic examinations for the whole region. Other techniques include oesophageal pH monitoring and manometry, liver puncture techniques, gastrostomy, and capsule enteroscopy. The team of physicians takes part in specialized consultation services for immunological, internal and hepatic diseases, non-specific intestinal inflammations, tumours of the colon, rectum, pancreas and biliary tract.
The Department of Gastroenterology is involved in the national colorectal cancer screening programme, acts as a centre for non-specific inflammatory bowel diseases and keeps a register of these patients.

The department is equipped with state-of-the-art endoscopic equipment.
Department of Gastroenterology
-        provides patients with high availability of examinations and treatments, 24 hours a day
-        centralizes IBDs
-        acts as a centre for biological treatment.