Department of Transfusion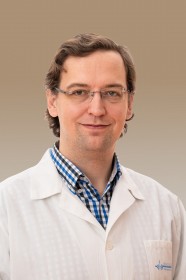 primář MUDr. Vít Motáň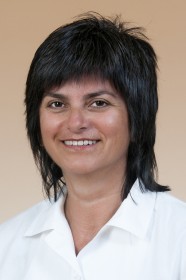 Vedoucí laborantka Bc. Alena Dominová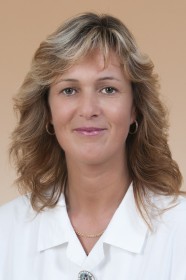 Vedoucí laborantka Bc. Julie Krbcová
Contacts
| | phone | email |
| --- | --- | --- |
| Primář oddělení: MUDr. Vít Motáň | 387 873 300 | motan.vit@nemcb.cz |
| Vedoucí stanice dárců: MUDr. Jiří Faltus | 387 873 331 | odbery@nemcb.cz |
| Vrchní sestra: Bc. Julie Krbcová | 387 873 305 | odbery@nemcb.cz |
| Vrchní laborantka: Bc. Alena Dominová | 387 873 306 | dominova.alena@nemcb.cz |
| Registr dárců k. dřeně: MUDr. Vondráková | 387 873 581 | vondrakova@nemcb.cz |
| | 387 873 558 | vondrakova@nemcb.cz |
| | 387 873 345 | kostnidren@nemcb.cz |
| Vedoucí kontroly PharmDr. Hana Staňková | 387 873 311 | stankova@nemcb.cz |
The Department of Transfusion produces blood transfusion products and plasma for other produced blood derivatives and provides laboratory diagnostics services.
The production of blood transfusion products and plasma as a raw material for further processing includes the taking of blood and its components from donors and the laboratory testing thereof for quality, processing into individual types of products, storage and distribution to other health care facilities.The production of blood transfusion products is subject to the very strict conditions of good manufacturing practice.
The laboratory diagnostics services of the Department of Transfusion include examinations of transfusion safety i.e. tests of compatibility between donors and recipients, examination of antibodies in pregnant women, examinations of selected diseases.In addition, the Department of Transfusion undertakes selected examinations of potential donors enrolled in the Czech National Register of Bone Marrow Donors.
The department also ensures the taking of blood  from donors in the districts of České Budějovice, Český Krumlov, Prachatice in the donors building, located on the street Schneiderova.In the region of Strakonice blood is taken from donors by a mobile team according to a  predetermined plan. The team works in  the Blood Donation Centre of Strakonice Hospital. The Department of Transfusion closely cooperates with regional branches of the Czech Red Cross to ensure donations.
We supply basic hospital products to hospitals in České Budějovice, Český Krumlov, Prachatice and Strakonice and special products also to other hospitals in the region.
We also perform advanced laboratory diagnostics for health care facilities in the region.