Department of Pathology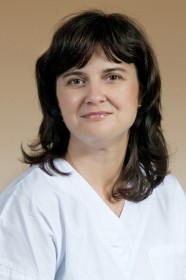 Primářka: MUDr. Pavla Vítková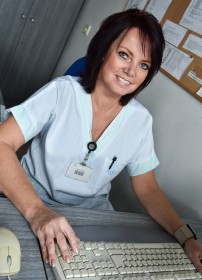 vedoucí laborantka Dana Hanzalíková
MUDr.Věra Fischerová

The Department of Pathology performs all conventional and special bioptic examinations for the hospital's inpatient wards and their outpatient clinics. Examinations of tissues of living patients constitute most of the workload of the department's pathologists. The department carries out all necroptic examinations, i.e. autopsies and histology, for the hospital, with exception to autopsies on injury-related deaths. The conclusions of bioptic and necroptic examinations are subject to clinical and pathological cooperation at individual medical meetings and seminars. The Department of Pathology also provides some specialized examinations and consultations for smaller hospitals, especially within the region of South Bohemia.
Bioptic examinations are carried out using common surgical materials as well as miniature tissue samples obtained by puncture or from endoscopic sampling. Bioptic examinations conventionally employ economically, technically and diagnostically challenging methods, immunohistological and immunofluorescence.
In order to evaluate the mandatory predictive markers for cancer diagnosis, the laboratory cooperates with contracting partners from the faculties.
For diseases of the digestive tract in children and adults, the department provides enzyme histochemical examinations of non-fixed tissues. To a large extent the department carries out quick intraoperative biopsies of all tissues, including lymph nodes, and thus directly participates in the scope and nature of surgeries. Cytology tests are not quite as large in volume as bioptic examinations, yet they are important especially to monitor cancer. They include for example repeated examinations of exudates. Immunocytochemical methods are also used for cytology.
Regular practical training of histological techniques of the students coming from the secondary medical school and higher medical school, the Faculty of Health and Social Sciences and the Biological Faculty of the University of South Bohemia. The doctors of this Department give lectures to the students about the theory of histological techniques.