Department of Oral Surgery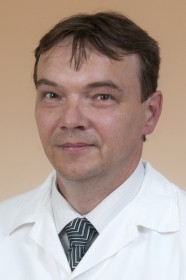 primář MUDr. Pavel Střihavka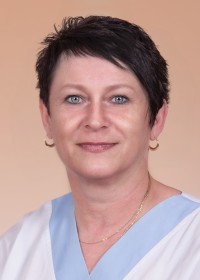 staniční sestra Vlasta Eichingerová
MUDr.Soňa Neumannová

Contacts
| | phone | email |
| --- | --- | --- |
| | 387 878 556 | stomatochirurgie@nemcb.cz |
| | | |
The Department of Oral Surgery consists of an outpatient ward, its own dedicated operating theatre and an integrated inpatient ward. The department deals with oral and maxillofacial surgery.
We treat injuries to the teeth, bones of the facial skeleton and soft tissues of the face. The department carries out diagnosis and carries out the surgical part of comprehensive cancer treatment of tumours in the oral cavity. In cooperation with aesthetic surgeons, it performs reconstructive surgery of the mouth and face with free tissue transfer. We provide operations across the full range of dentoalveolar surgery, such as surgical extractions, surgical treatment of impacted teeth, extirpation of cysts, treatment of jaw inflammations of dental origin, surgical correction of unsatisfactory conditions prior to the production of dentures, including the introduction of dental implants.
Diseases of the oral mucosa are also the focus of attention, along with salivary gland diseases and the temporomandibular joint. The teeth of children who cannot be easily treated and those of mentally disabled patients are treated under general anaesthesia.
Oral surgeons closely cooperate with other departments of the hospital and provide them with consultations.
The department is accredited, by the Ministry of Health of the Czech Republic for the provision of training in oral and maxillofacial surgery and in maxillofacial surgery. The department is an accredited facility of the Czech Dental Chamber for internships and practical courses to obtain certification for a selected area of care in dental Sumery.