Department of Ophthalmology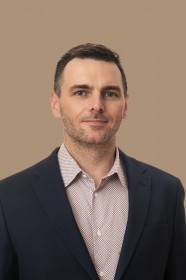 primář MUDr. David Honner, FEBO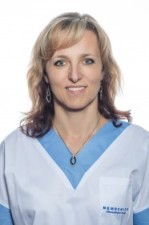 vrchní sestra Bc. Marcela Mahovská
MUDr. Naděžda Pavlíčková

Contacts
| | phone | email |
| --- | --- | --- |
| | 387 878 404 | ocni@nemcb.cz |
The Department of Ophthalmology has in the last few years seen major development in surgical capabilities, in line with the technical developments in microsurgery. Surgeries on the anterior segment of the eye provided to date include cataract and glaucoma surgeries, eye injuries and aesthetic surgeries on the eyelids and conjunctiva, have been complemented with surgeries on the posterior segment of the eye and also recently with the application of anti-VEGF (AVASTIN) into the vitreous space.
Operations behind the lens of the eye are very delicate and both technically and economically challenging. This new field of activity, vitreoretinal surgery, goes hand in hand with time-consuming and instrument-intensive methods.
Ophthalomology also focuses on the intensive care of prematurely born infants at risk of blindness and on failures in the positioning of eyes in children - squints, including surgical corrections. The department also manages glaucoma patients as well as patients with diseases of the retina, mainly from among diabetics. Changes to the eyes eventually affect all diabetic patients. The Department of Ophthalmology manages diseases that require laser or vitreoretinal operations.
The department closely cooperates with other hospital sites whose work is essential for the area surrounding the eyes. These include joint operations with the Department of Otolaryngology and Oral Surgery.
Consultations and surgical services are provided by Ophthalmology without any strict limitation on the catchment area.