Department of Medical Genetics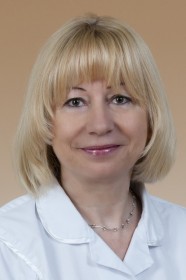 vedoucí oboru MUDr. Eva Kantorová
MUDr. Helena Štěpánková

Contacts
| | phone | email |
| --- | --- | --- |
| | 387 873 007 | genetika@nemcb.cz |
| fax | 387 873 012 | |
| prim. MUDr. Eva Kantorová | 387 873 000 | |
| MUDr. Helena Štěpánková | 387 873 012 | |
The Department of Medical Genetics is an outpatient unit the catchment area of which is the entire region of South Bohemia. It is seated on the ground floor of the Central Laboratory Building of České Budějovice Hospital.
Medical genetics is a multidisciplinary field, one of the most recent and fastest-growing sectors of medicine. With the deepening knowledge of the human genome, the number of diseases where the effect of hereditary factors has been clearly established is growing. Cooperation with a genetic unit has become a necessity in almost all fields of medicine.
The key feature of medical genetics is its preventive focus. The department provides genetic consultancy and preventive care to families with incidence of congenital developmental defects and hereditary diseases, pregnant women with an increased risk of birth defects in the foetus, couples with fertility problems, patients with suspected congenital thrombophilia and their relatives, etc.
The oncogenetic consultancy specializes in oncogenetic consultancy for patients and their families with selected types of tumours and collaborates closely with many oncologists in South Bohemia.
Prenatal and postnatal laboratory examinations (chromosomal tests, DNA analyses) are provided in the Laboratory of Molecular Biology and Genetics of České Budějovice Hospital.
In cooperation with the Laboratory of Clinical Chemistry, it evaluates the results of biochemical maternal screening in pregnant women.
In collaboration with the Women's Department we also provide prenatal diagnosis of pregnant women in South Bohemia - amniocentesis and ultrasound examinations of foetuses.
The department also carries out genetic examinations of couples, including spermiograms, for Assisted Reproduction Centres.
Furthermore, the department works closely with a number of specialized genetic facilities throughout the Czech Republic.