Department of Internal Medicine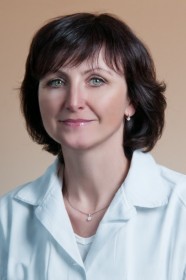 primářka MUDr. Marie Pešková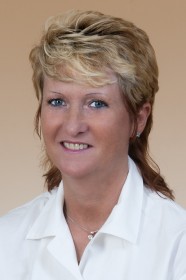 vrchní sestra Bc. Pavla Havlišová
MUDr. Marie Pešková

Contacts
| | phone | email |
| --- | --- | --- |
| | | interna@nemcb.cz |
| | 387 875 301 | sekretariát |
At present, the Department of Internal Medicine operates as a classical medical centre with an undifferentiated admission of patients: This Department provides care to patients with internal diseases except for acute conditions in cardiology and gastroenterology requiring invasive solutions. Annually, the Department of Internal Medicine hospitalizes nearly 4,000 patients with cardiovascular, pulmonary diseases, blood vessel disorders, bone, gastrointestinal, renal, musculoskeletal, endocrine, metabolic and internal environment disorders, or with blood diseases. In the surgery of general internal medicine we perform 5,000 acute medical examinations. The Department consists of specialized surgeries led by specialists in rheumatology, diabetology, endocrinology, nephrology, osteology, angiology, cardiology, metabolism disorders and clinical pharmacology, as well as the ultrasound department, densitometry unit and the dialysis centre. The physicians at the Department of Internal Medicine offer consulting services for dealing with preoperative and difficult conditions in internal medicine and other specialties.
Our specialized surgery centres provide premium care for the population of the South Bohemian Region.
The Department of Internal Medicine of Nemocnice České Budějovice, a.s. is an accredited centre in the specialized training of physicians in internal medicine, nephrology, rheumatology, osteology, diabetology and endocrinology.
The Department of Internal Medicine is a learning base for students of the Secondary Medical School, the Higher Medical School in České Budějovice, Faculty of Health and Social Studies of the University of South Bohemia in České Budějovice, and for the Faculty of Medicine at Charles University in Prague.