Department of Cardiology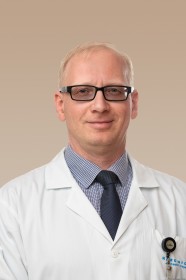 primář MUDr. Jiří Haniš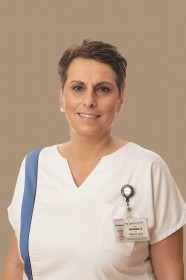 vrchní sestra Anna Dudáková, Dis.
MUDr. Pavel Jelínek

Contacts
| | phone | email |
| --- | --- | --- |
| | 387 874 301 | kardiologie@nemcb.cz |
| fax | 387 874 302 | |
The Department of Cardiology, together with that of Cardiac Surgery, is a regional Cardiac Centre that provides comprehensive diagnostic, therapeutic and preventive care to patients with cardiovascular diseases. Its crucial activities include care for patients with ischemic heart disease, valvular heart diseases, heart rhythm disorders and for patients with severe forms of heart failure. The department performs medical interventions of a conservative nature (medication, injections or infusions) and operations (interventional procedures on coronary arteries, implantation of pacemakers, ICD, catheter ablation procedures and many others). In collaboration with the departments of internal medicine in other hospitals in the region and with regional emergency medical centres, the department treats patients with acute myocardial infarction by means of direct coronary angioplasty (direct PCI), which is today the most advanced method of treating a heart attack.
Specialized outpatient clinics cover the entire range of cardiological activities. Outpatients are provided with echocardiography, stress function tests (ergometry, spiroergometry) and monitoring of abnormal heart rhythm or blood pressure (Holter monitoring).
Cardiology also provides for examinations prior to heart surgery. In cooperation with cardiac surgeons it determines final indications for operations.
The cardiology programme is one of the hospital's key programmes; in terms of the number and quality of procedures. The Cardiac Centre is one of the leading sites of this type in the Czech Republic.